THE MENU - RE MAURÌ
Quality raw ingredients, respect for seasonality and constant research.
Re Maurì's menu is periodically renewed by the chef, and it consists of
a sequence of details that together create a sensory path in the pursuit of taste.
APERTO TUTTI I GIORNI A PRANZO, ESCLUSO IL MARTEDÌ, DALLE ORE 12.30 ALLE ORE 14.30
IL RISTORANTE E' APERTO A CENA ESCLUSIVAMENTE IL VENERDÌ E IL SABATO DALLE ORE 19.30 ALLE 23.00 E PREVIA PRENOTAZIONE ANTICIPATA
IL DELICATO
€ 60.00 / PERSONA
SELEZIONE DI DUE PORTATE TRA: PRIMO PIATTO O SECONDO PIATTO ANTIPASTO O DESSERT
***
IL DELIZIOSO
€ 80.00 / PERSONA
SELEZIONE DI TRE PORTATE TRA: ANTIPASTO
PRIMO PIATTO O SECONDO PIATTO DESSERT
***
LA DEGUSTAZIONE
€100 / PERSONA
MENU DEGUSTAZIONE, INCLUSA UNA BOTTIGLIA DI
GRECO DI TUFO PONTEROTTO O AGLIANICO D'IRPINIA PONTEROTTO
( 1 BOTTIGLIA OGNI 2 PERSONE )
IL MENU È INDICATO PER UNA PERSONA. TUTTO CIÒ CHE NON È INDICATO NEI PACCHETTI È CONTEGGIATO A PREZZO PIENO. NEL CASO DI SCELTA DELLO CHATEAUBRIAND
E DEL CRUDO SI APPLICA, RISPETTIVAMENTE,
UNA MAGGIORAZIONE DI € 30 E € 40 PER PERSONA.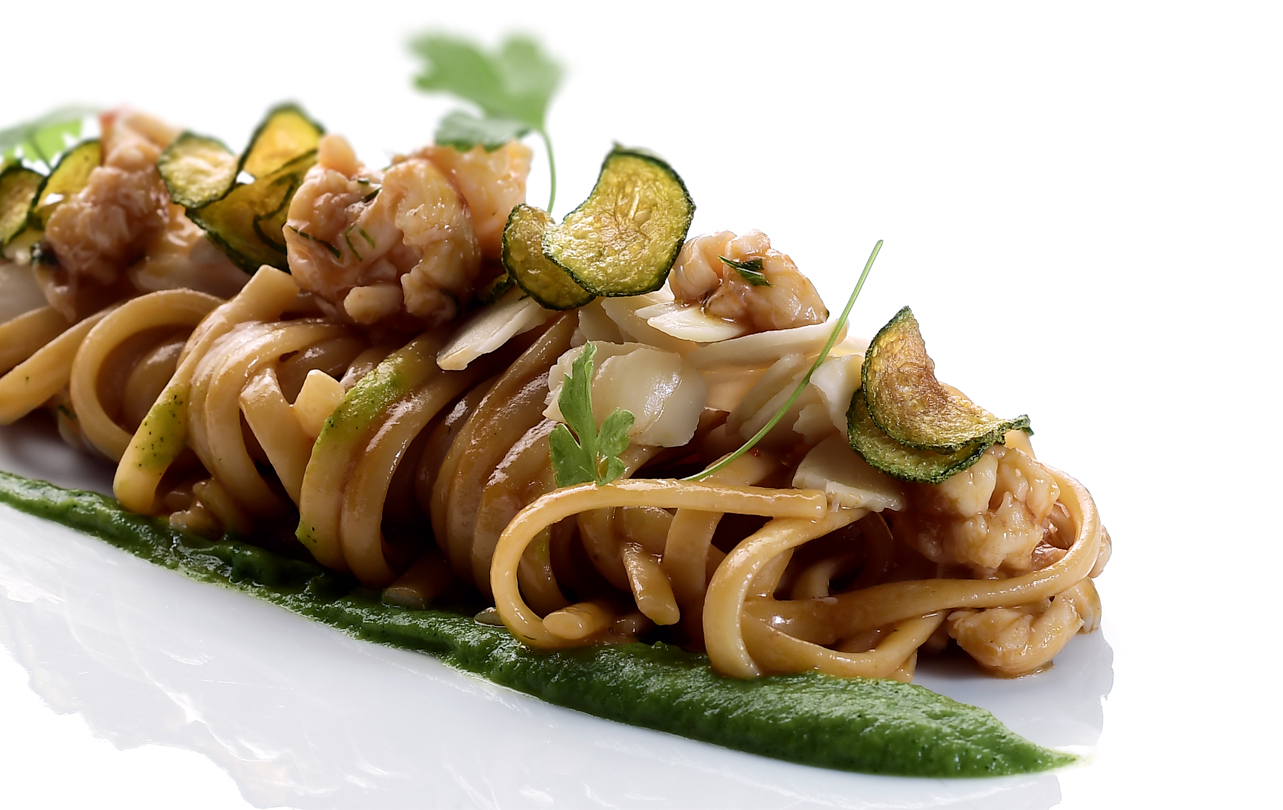 PASTA COURSES
Home Made Cicatielli Pasta
with Mantis Shrimp Soup, Sea Asparagus and Clums € 28
Carnaroli Rice Gran Riserva with Porcini Mushroms, Provolone del Monaco cream, raw Langoustines and dry Tomatoes € 40
"Spaghetti alla Chitarra" with Vicciola Veal tartare, Seafood broth and Sea-urchins € 40
Cannelloni filled of braised Ox-tail, fresh Cheese, Broccoli and black Truffle € 40
Re Maurì Fish Soup € 24
(A service charge of € 20.00 will be applied if only one course is chosen)
MAIN COURSES
Chateaubriand in salt crust, Pineapple and Apple chutney, Ratatouille and Bernaise Sauce
Min. 2 pax. If single course 50 minutes waiting € 120
The Cockerel: roasted Breast, Leg Cracker Confit, Fried Meatball, Mustard Sauce and Black Pepper Foam € 35
Braised Veal Cheek with beans, Morel Mushrooms and its Tripe € 40
John Dory in Seafood stew, river Prawns, spring Onion Gnocco and chili Broccoli € 35
Marinated Salmon cooked at low temperature with Cuttle-Fish, Carrots and Orange € 40
(A service charge of € 20.00 will be applied if only one course is chosen)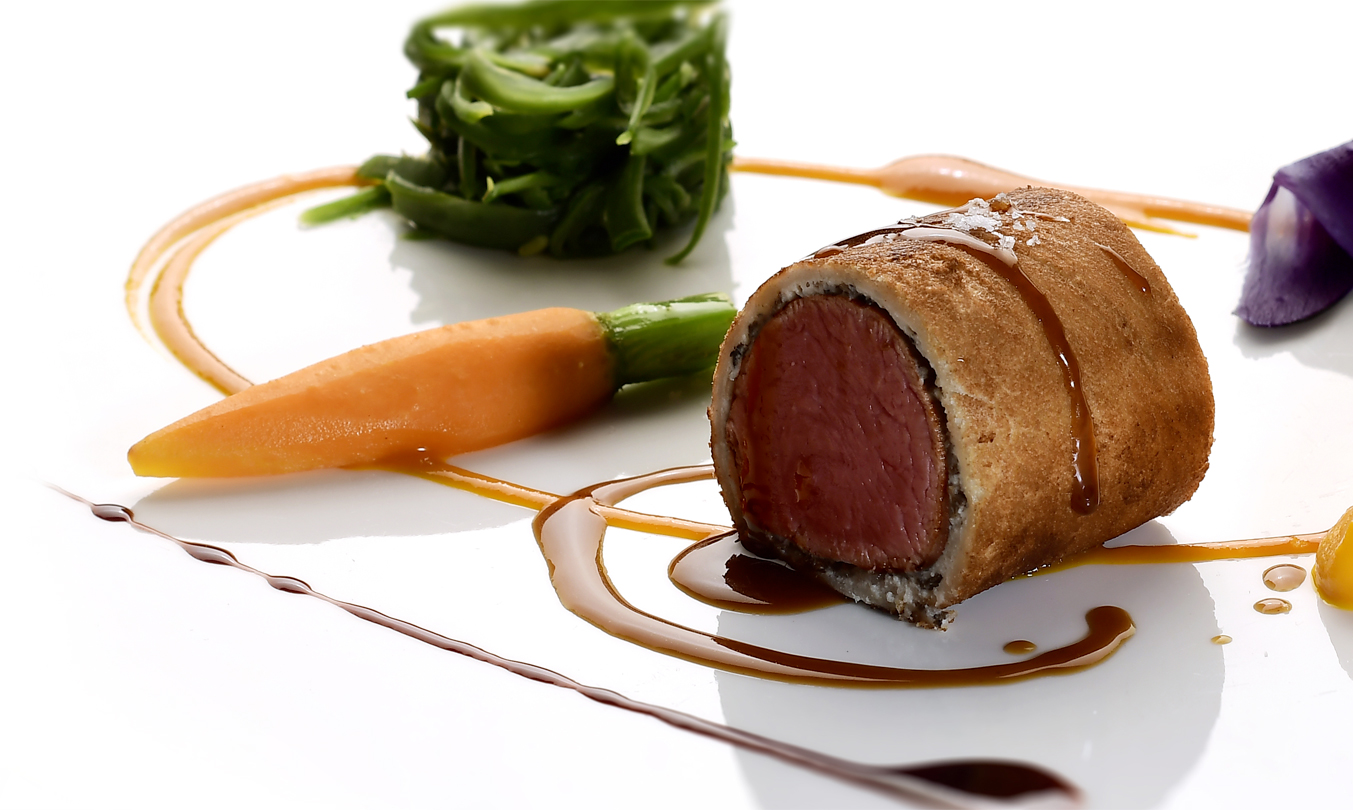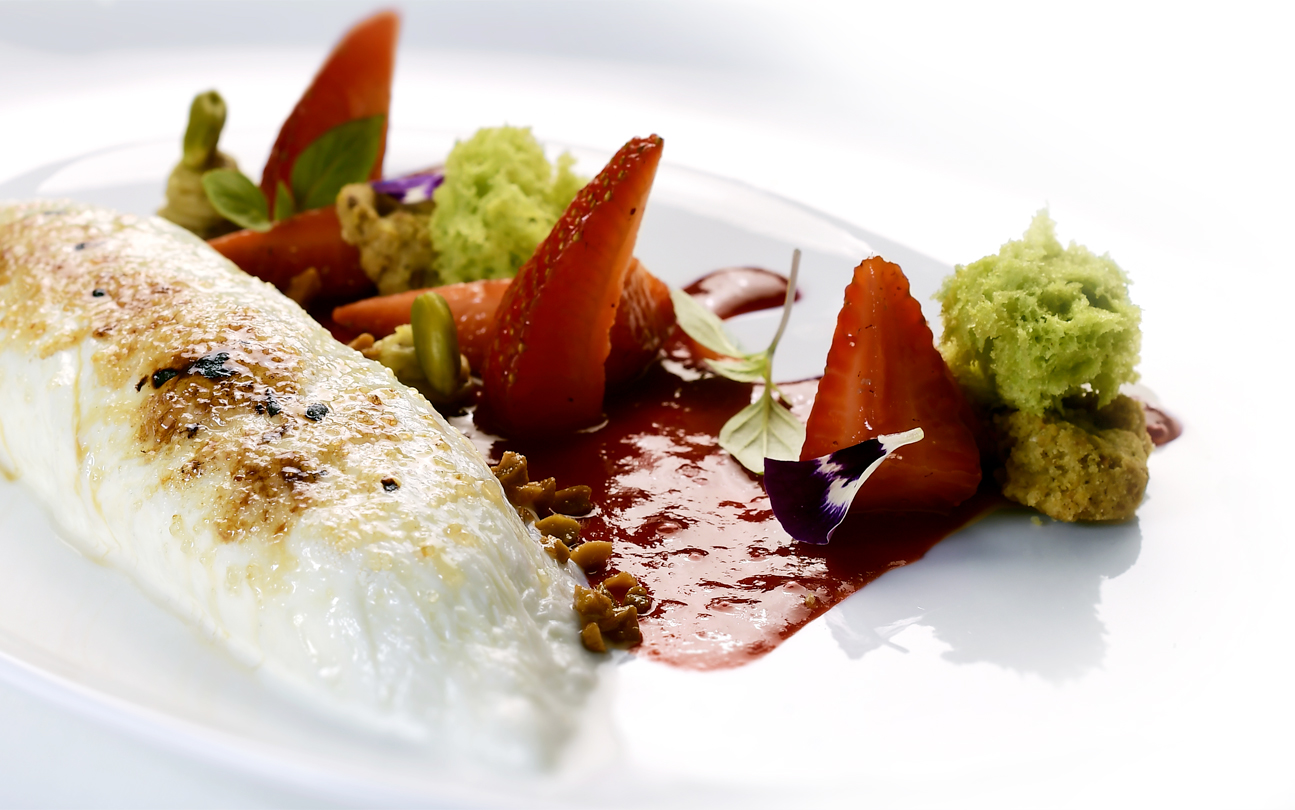 DESSERTS
Our Selection of Cheese  € 20
Gianduia Cappuccino with cream of Peanuts € 18 (Our proposal is Coffee Liqueur Alma De Lux for Lorenzo Cuomo €6)
Baumkuchen filled of chestnyts mousse, persimmons and caramel Cream  € 18 (Our proposal is Curcuma and Lemon Liqueur Alma De Lux for Lorenzo Cuomo €6)
Chocolate, Figs and Walnuts Soufflè € 18 (Our proposal is Tangerine liqueur Alma De Lux for Lorenzo Cuomo 6€)
Composition of Fruits and Sorbets – Wild fruits, Pear, Litchi, Tangerin, Kiwi –  € 18 (Our proposal is Ginger Liqueur Alma De Lux for Lorenzo Cuomo €6)