THE MENU - RE MAURÌ
Quality raw ingredients, respect for seasonality and constant research.
Re Maurì's menu is periodically renewed by the chef, and it consists of
a sequence of details that together create a sensory path in the pursuit of taste.
N.B: A 10 euro extra applies when ordering only one course.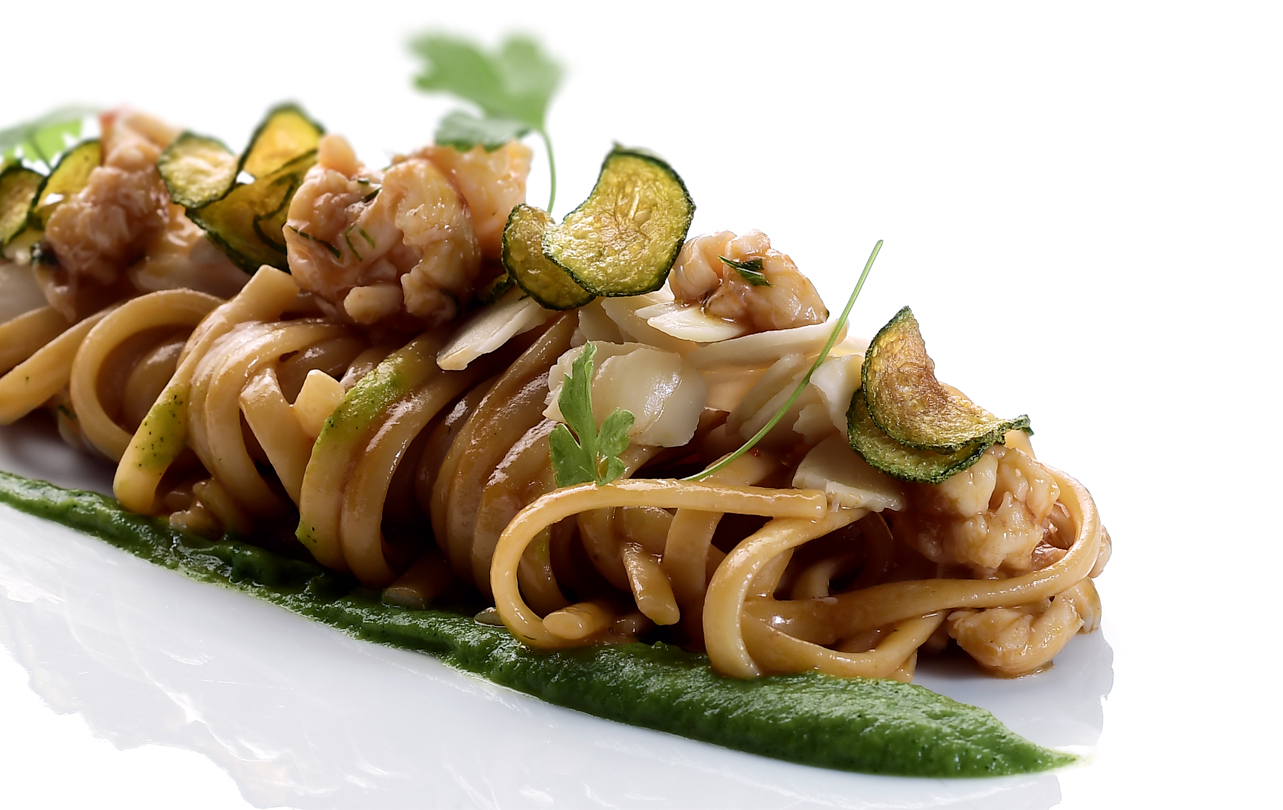 PASTA COURSES
Puffed Raviolo filled of Buffalo Cheeses, "Mazara" Red Praw and chili Broccoli € 40
Carnaroli Rice Gran Riserva with Pepper water, roasted Octopus and Nduja € 35
"Spaghetti alla Chitarra" with "Tondino" Beans, "Porcini" mushrooms and Sausage € 35
Cannelloni filled with braised Ox-tail, Fresh Cheese, Aubergine "Perlina" and Black Truffle € 40
"Re Maurì" Fish Soup € 24
MAIN COURSES
Horse Entrecôte cooked in smoked Hay with Endive Strudel
and Mustard ice-cream (Minimum 2 pax; If single course 50 minutes cooking) € 100
The Cockerel: roasted Breast, Leg Cracker Confit, Fried Meatball, Mustard Sauce and Black Pepper Foam € 35
Baby Lamb with Foie Gras: The Shoulder, Belly, Sausage,Chop and Tripee € 40
Grilled Turbot with Mantis Shrimps soup on gratinated terrine of Potetoes and Leek € 40
Sea-Bass Cremino, cooked and raw Langoustine, Chicory Herts and Sea-urchins sauce € 40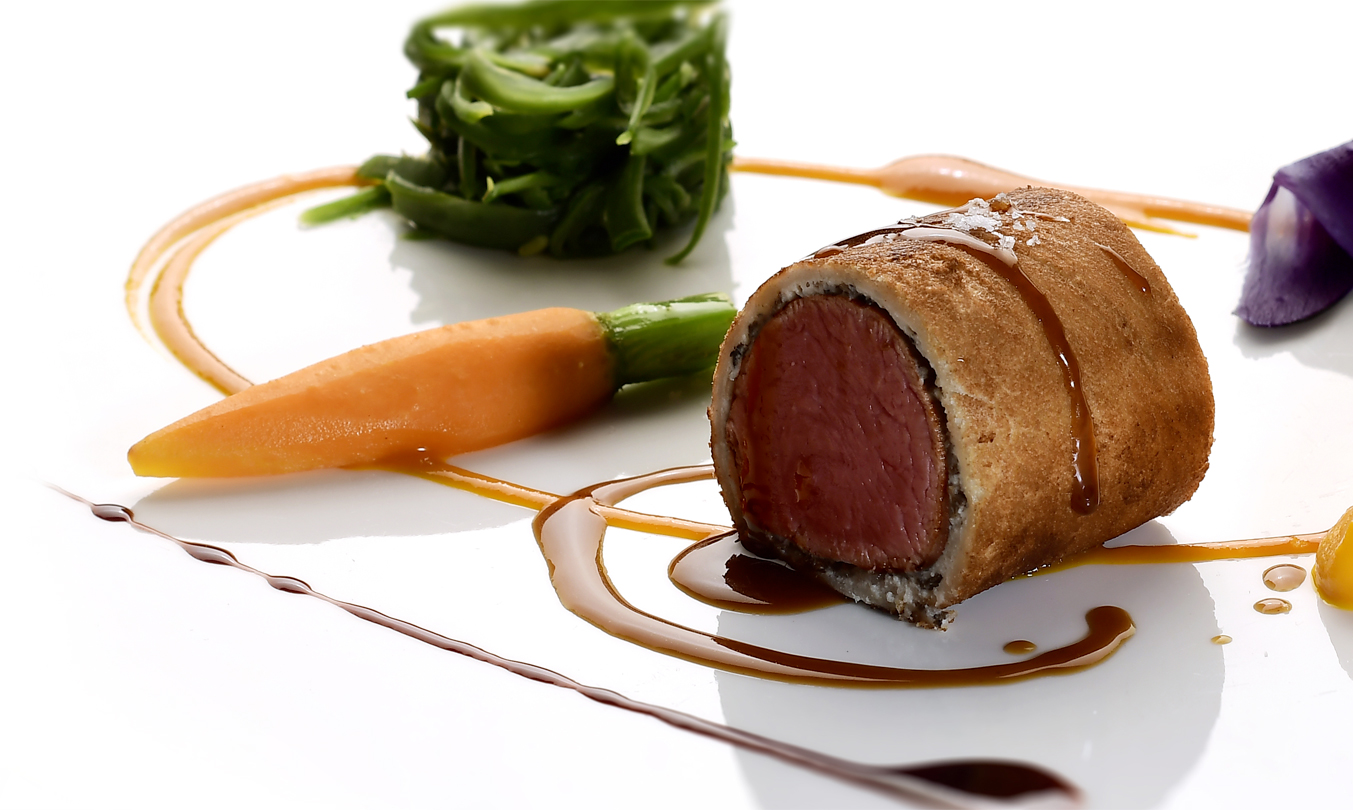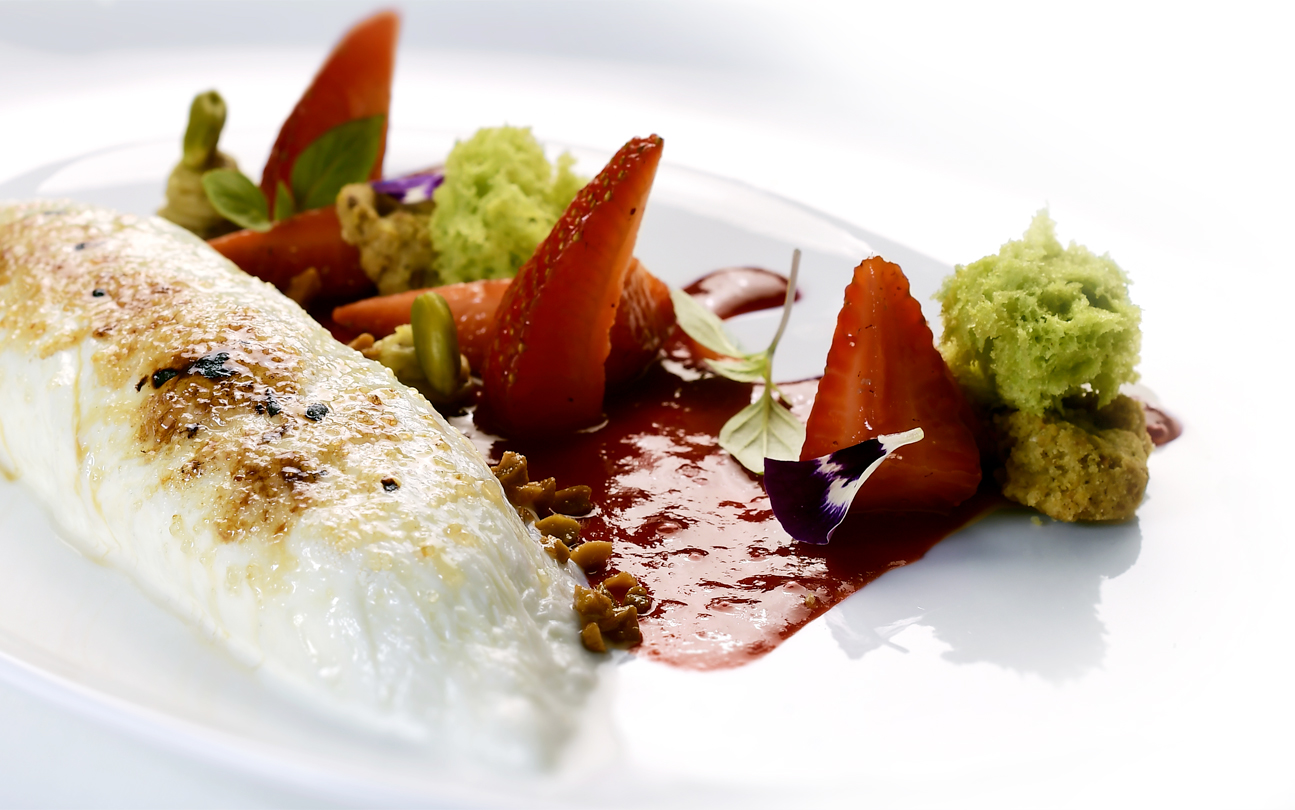 DESSERTS
Chestnut mousse in Baumkuchen with Persimmon and Caramel € 20(We propose Curcuma and Lemon liqueur to pair €6)
Blueberries Soufflé with Toasted Sesame Ice-Cream and Buffalo Yogurt (Minimo 2 pax) € 18 (We propose Symphony of Citrus liqueur to pair €6)
Paris Brest with Chocolate, Figs and Walnut € 18 (We propose is Midnight to pair €6)
Sorbets Composition and seasonal fruits Kiwi, Mango, Raspberry, Pear, Lemon € 18 (We propose Ginger to pair €6)