Are you looking for a gourmet italian restaurant and the meaning of this type of place? Keep on reading.
Gourmet italian restaurant: the definition
In order to deeply analyse the definition of "gourmet italian restaurant", we must start from a quote by Jean Anthelme Brillat-Savarin, French politician and gastronomy forerunner who lived during the positivist period: "Animals feed themselves; men eat; but only wise men know the art of eating". But what is meant by "knowing the art of eating"? In order to explain this concept, let's find out the meaning of the word "gourmet", a loan word from French that literally signifies "gastronome", a person who knows the art of eating and is aware of what he eats.
Therefore we can safely say that a gourmet is a person in pursuit of taste, who experiments new flavour combinations, a creative person in the service of raw ingredients. This word is very often found with another one, restaurant, and gourmet restaurants are exactly what we are going to talk about: their main features, why you should choose them and why they are so popular.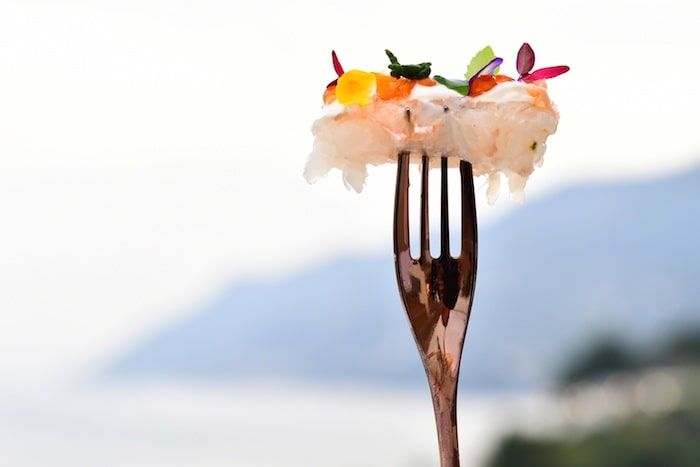 Gourmet italian restaurant, the new direction
In today's society, ruled by time, people live in a rush and, as a consequence, they also eat in a rush. Constantly stressed, we try and keep up with our schedule, or even we try and be ahead of schedule, therefore sadly we aren't able to enjoy the present moment. Carpe diem says the Latin phrase by Horace that means "seize the day", stop thinking about tomorrow and live in the moment. "Life is too short to drink bad wine" adds Goethe, a statement that can be easily extended to food.
Countless cooking talent shows or video demonstrations that will help you set up a dinner in 8 minutes are broadcast on television, every day more. The consumers/viewers know more about the subject than in the past and are more aware of what they want to eat and taste. The chefs, the modern TV stars and maître à penser, are followed (and chased!) on social networks and have legitimized the culinary arts and the preparation techniques. Everybody wants to savour the chefs' delicacies and runs to their gourmet restaurants.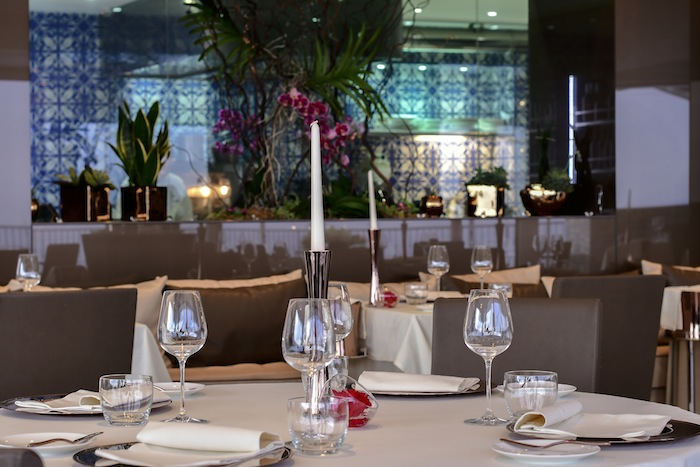 Main room of a real gourmet italian restaurant ("Re Maurì")
We must warn you that gourmet cuisine is not exactly like the typical Italian grandmother's cooking, and also the servings are not as huge, but no less "loving". Gourmet cuisine is not a destination, but rather a stepping stone. Not only does it aim to create delicious dishes, it also wants to take you hand-in-hand inside a sensory experience. Therefore, when you find yourself at a gourmet restaurant, we suggest not only that you read the menu carefully, but also that you ask a waiter to explain it to you. Our highly-qualified staff will be happy to list the ingredients that are used to prepare the dishes, to recommend a possible match or to describe the cooking process.
Ingredients is indeed important (from excellent producers).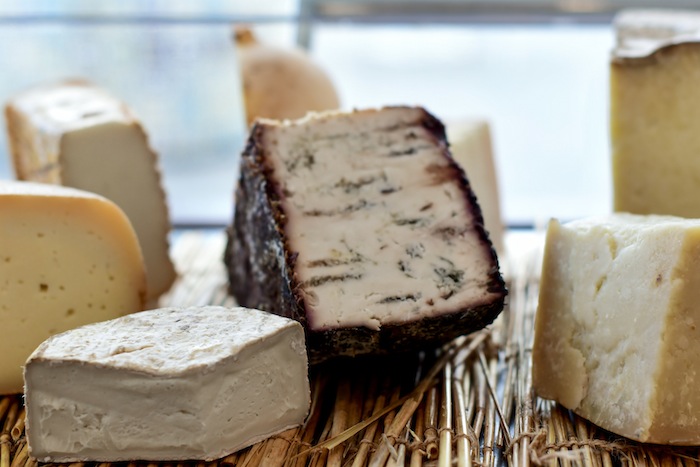 A selection of italian delicious mixed cheeses
Gourmet italian restaurant: the main rules
First rule: a good gourmet italian restaurant must always put customers at ease.
Second, waiting service must be perfect, as an orchestra symphony, but the cordiality and the hospitality must be just as good.
Service can not be too detached, cold and impersonal. The diners must feel "pampered".
Third, for a real italian restaurant, the relationship with the territory and its products is also very important. A modern restaurant, can not ignore the use of quality ingredients, real italian: mozzarella, tomatoes, pizza, pasta, and so on.
Gourmet italian restaurant: Re Maurì's philosophy
At Amalfi Coast restaurant "Re Maurì" you will be able for example to start off your meal with the tasting menu, that will allow you to savour at least three or four courses and to get to know the chef's "vision". Behind every word printed on the menu, behind the smiling and helpful staff, under the mise en place of the dining table, in the creative presentation of the dishes, in every last detail of a gourmet restaurant there are investments, not only in terms of money, but especially in human capital. This is the result of years of training, of meticulous and passionate work, of overcoming obstacles and of frequent shifts in our point of view. An expertise that is constantly updated, an exhausting dedication that, course after course, eventually leads us to achieve something unique. One cannot simply establish that their restaurant is a gourmet restaurant, neither can someone get up in the morning and decide to enter the food service industry. One must roll up their sleeves, visit the world, absorb different traditions and dish variations, get to know new recipes and recreate them. And with their art, communicate. Our Michelin-starred chef (Re Maurì boasts one of the prestigious Michelin stars), the talented Lorenzo Cuomo, is definitely the protagonist of a similar journey, glad to have left traces of emotions behind him, and is always on the move to offer new flavour sensations.
The concept of gourmet restaurant arrives on the big screen
Knowing how to prepare a meal gives perhaps a similar satisfaction to savouring high-quality dishes. During convivial moments such as a lunch or a dinner we forget about stress, appointments, deadlines and works to submit. We give space to human relationships. And little miracles might happen. The cinema too pays homage to gourmet food.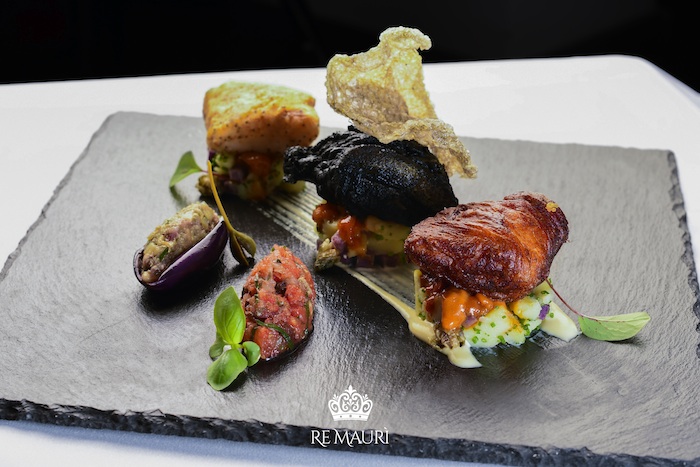 A wonderful film, Babette's Feast, that won an Oscar in 1988, is based on a short story by Karen Blixen, author of Out of Africa, and conveys the message that good cooking, made of love for raw ingredients and commitment to one's work, can change our everyday life for the better. Briefly, Babette, a Parisian cook, flees from France after the suppression of the Paris Commune in 1871 and arrives as a political refugee at a narrow-minded Protestant Danish village where she works as a housekeeper for two pious sisters. But fate turns in her favour when she wins a remarkable amount of money in the lottery: 10,000 Francs. Instead of going back to Paris, Babette decides to offer an unusual lunch. She spends all of her money to order high-quality products and beverages from France. Babette, chef at the Cafè Anglais in Paris, one of the best gourmet restaurants of the City of Lights, recreates the dishes of the restaurant, renowned for its fine and delicious menu. During the feast, the love and passion lavished while preparing the meal, as well as the delicious food itself, make the dining companions loosen up, clarify their misunderstandings and make the envy disappear. Everyone goes back smiling at life, as if they were reconciled with the world, despite everything. This is the power that can be released when cooking with love and passion.
A gourmet restaurant is therefore not only a mere feast for your taste buds, but also for your eyes. When speaking of quality, we are also speaking of beauty. As they say, you should also please the eye. Re Maurì is located in Vietri sul Mare, one of the most beautiful and colorful villages on the Amalfi Coast. The breathtaking geographic location alone would be enough to heighten the senses of every dining companion, although the work is superbly completed by the dishes included on the restaurant's fine menu, where you can find typical recipes as well as fresh and innovative variations of famous dishes.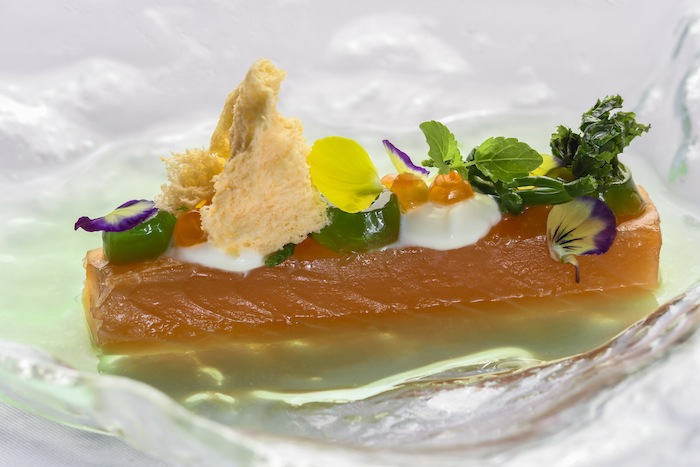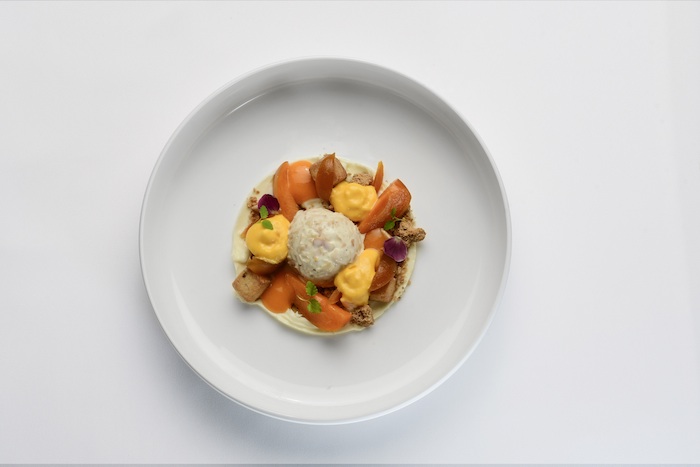 If you wish to go in search of new flavours and modern taste experiences, even if you have just enough time for a lunch or a dinner, book a table at Re Maurì.
Read the other blog articles:
Gulf of Salerno
Oligomineral water
Celiac-friendly restaurant in Salerno
Best cauliflower recipe
Restaurant by the sea in Italy
Best restaurants Amalfi coast
Where to eat in Salerno
Fish restaurant Salerno
Seafront Salerno restaurant
Monkfish cacciatore recipe
Romantic restaurants Amalfi coast